Featured Posts
"There will never be complete equality until women themselves help to make laws and…
View post »
Ms. Claus is sensibly dressed in her tailored and festive red velvet suit
View post »
For Louise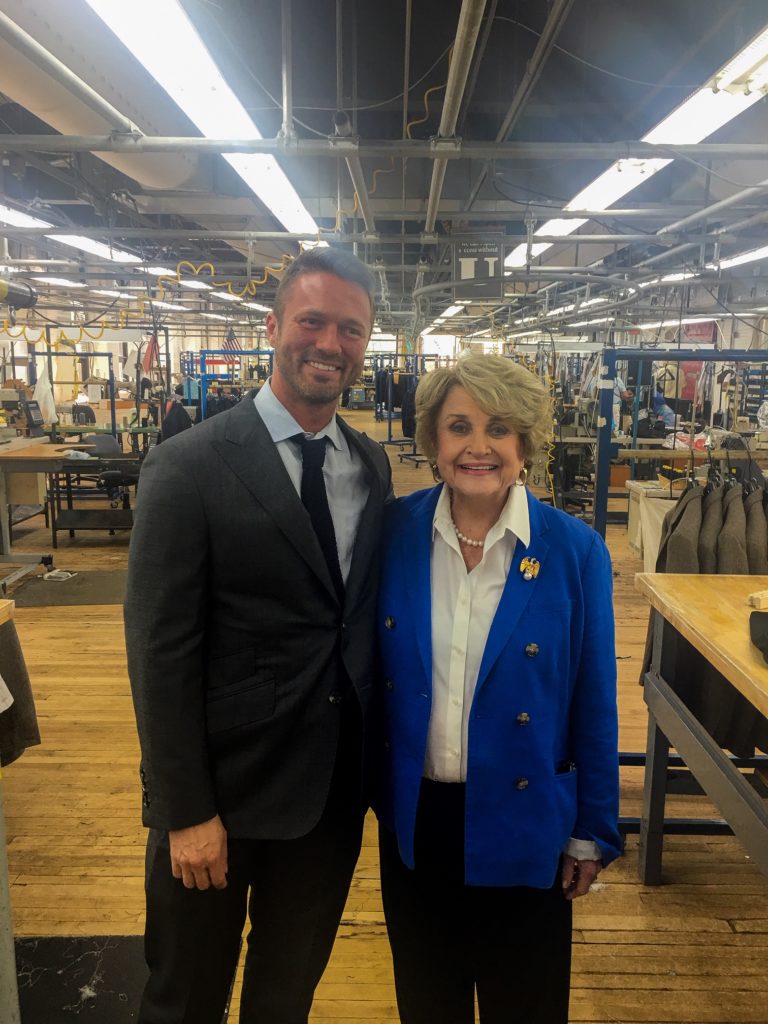 The Louise Collection – a special, limited edition capsule collection of the finest ladies' tailored clothing – honors Congresswoman Louise Slaughter who represented the people of Rochester, New York in the United States House of Representatives for 30 years until her passing in 2018.
"I was always considered, in my mind, to be Hickey Freeman's Washington [D.C.] office. Hickey Freeman never made women's clothes… I was the only member of congress – the only woman ever to represent this area – who wasn't able to wear a Hickey Freeman suit."

-Rep. Louise Slaughter, Tailor Made, the Story of the Tailoring Trade in Rochester. PBS, WXXI, Rochester, NY, 29 Feb. 2016.
My name is Robert Jeffery Diduch and I am the Senior Vice President of Technical Design for Hickey Freeman Tailored Clothing in Rochester, New York. Louise Slaughter was our US Congressional Representative; when she visited us at our factory I offered to make her a suit. She was thrilled, but she passed away not long after.
This year I finally made Louise her suit.
The Louise Collection was shown at Fashion Week of Rochester on Friday, October 18, in memory of Louise Slaughter and to honor her enduring legacy in the greater Rochester area.
Proceeds of the show benefit The Center For Youth.
---
For Louise – Our Inspirational Story
Collection Attributes
About Robert Jeffery
Robert Jeffery Diduch has a degree in Haute Couture and is the current SVP of Design at Hickey Freeman, The Temple of Fine Tailoring, and had promised Congresswoman Louise Slaughter he would make her a suit - because Hickey Freeman® only makes men's suits. Sadly, she passed before he could fulfill his promise but he proceded anyway, designing and sewing suits in his basement, to ensure all women of distinction would be able to have their own luxury tailored garment.
Jeffery is one of only a handful of designers in the world who can design, sew, and manufacture a tailored suit - every step of the process - all by himself. Fortunately for him, though, he has help, and The Louise Collection is manufactured in the Hickey Freeman Factory in Rochester, NY.
Schedule Your Free Design Consultation