Ladies of distinction now have the opportunity to have a custom suit expertly tailored just for them in our "Ad Astrea" Made-to-Measure program. What size? How about YOUR size, down to an 1/8 of an inch? You'll experience the utmost attention to detail in a private one-on-one appointment culminating with the delivery of the best fitting garment you've ever owned.
"Fit is first!" The 3-step Made to Measure process will work like this to ensure your custom suits or tuxedos are made to fit your unique, beautiful self in sizes 0-26. If meetings are timely, expect a six week delivery time, more if holidays or meetings are spread out.
Design Consultation
Meet with the designer or stylist in private to decide on styling, fabric color selection, and to take initial measurements.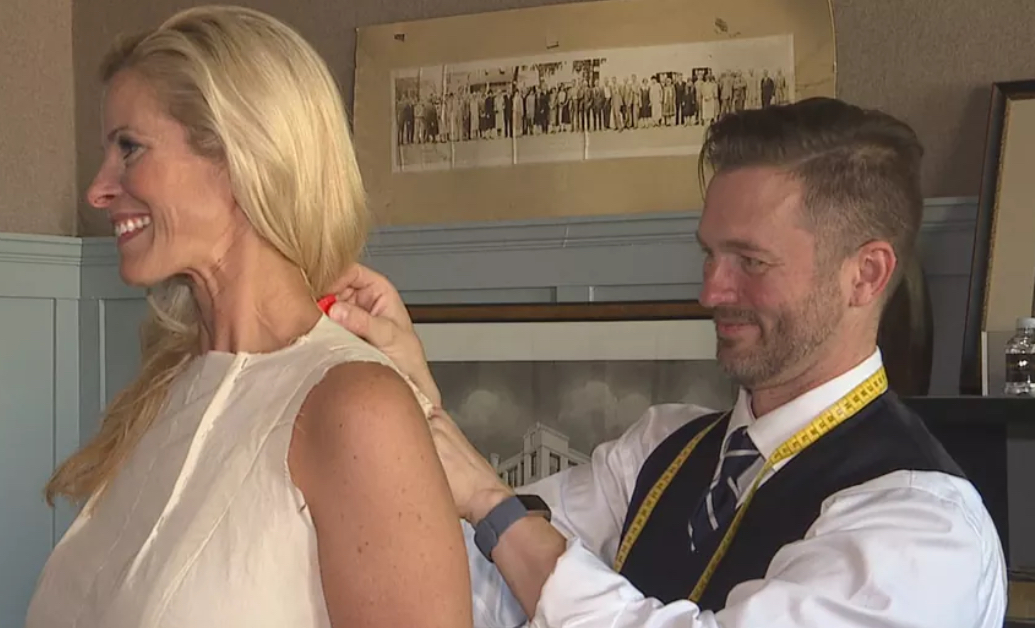 First Fitting
The second meeting, a week later or more, will be a toile fitting (fitting in unbleached cotton or muslin, like they do at the haute couture).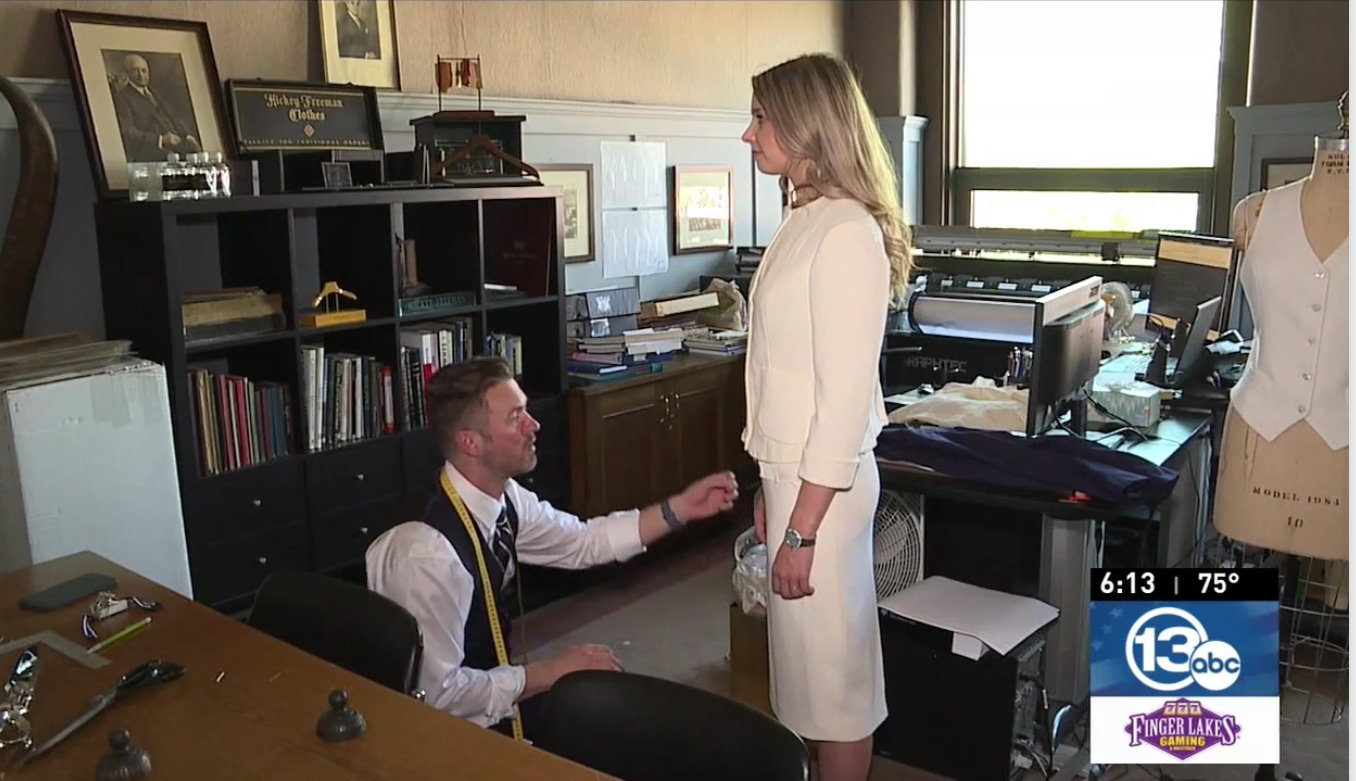 Second Fitting
The third meeting (second fitting), about four weeks later, will be in the actual garment itself, last minor touches done, and then delivery about a week later.
Request your Private Design Consultation now…